Slovakia – The little big country
Meet Slovakia and the Liptov region around Villapark Vlasky:
Come and explore the small land with big potential. Whether you seek for a peaceful relaxing holiday or a thrill filled experience you have found the right spot. Region Liptov situated between the Low and High Tatra Mountains is referred to as the heart of Slovakia and we want to show you why…
A selection of experiences in a fair distance from Villapark Vlasky:
Probabyly the best aquapark in this part of Europe. Well established aquapark with the longest and the fastest slide in Slovakia, saunas, jakuzzis, sea waves pool and kids splash pools. Kids animations daily in top season. Thanks to thermal water (72°C at source) both indoor and outdoor parts are open all year round. Its brown mineral water (some pools) is known for its medical benefits. (discounted tickets at our reception)
Slovakia's most popular water reservoir with peabled beaches, watersports, boat tours, public beaches with food & drink stalls and playgrounds. Surrounded by mountain chains from both north and south it offers breathtaking views. Boats, water bicycles and jetski can be hired here.
One of the largest aquaparks in middle Europe with tons of slides, outdoor and indoor pools open all year round. Its a must see for all kids. Amazing underground sauna complex with numerous saunas, steam rooms, whirlpools, jakuzzis, rest pools, storm shovers. (discounted tickets at our reception)
Slovakia is known for its amazing caves of all kinds. Demanovska jaskyna slobody (Demanovska freedom cave) and Demanovska ladova jaskyna (Demanovska ice cave) are two unique caves and belong to the oldest known caves in Europe (first mentioned in 1299). The ice cave is open may to october. The "ice interior" forms each winter by natural forces. But there are also many other caves to visit…
Stunning medieval castle build on a steep rock 112 m above river Orava. Guided tours available also in English, German and Russian (booking advised). Tour takes aprox 2 hours and leads you through numerous levels, expect many stairs. Amazing views, summer themed weekends with medieval performers.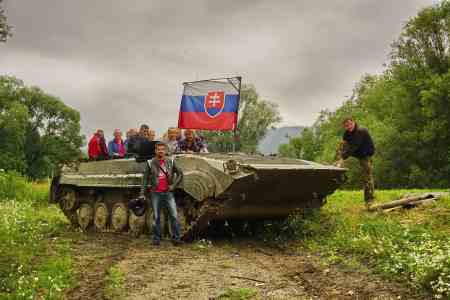 Tank ride
The ultimate thrill for kids and adults alike is an off road ride on a "cabrio" military tank in Podbiel.
Not  afraid of ravines? Discover waterfalls, steep climbs, thrilling steps, beautiful views. Spend your adventurous day conquering the breath taking canyon. Experience Slovakia through your fibres and veins!
Discover the most beautiful place in Slovakia where the tops of Tatra peaks are touching the sky. Enjoy countless breathtaking views of every piece of the Slovak grand mountains, captivating silence and a magical atmosphere. The funicural rail floats you there.
95 km (120 min.) Drive via the mountain road and stop by the beautiful site of Šrbské Pleso
Spis castle is the biggest castle ruin in middle Europe and offers stunning views of High Tatras behind it. It's also listed as UNESCO world heritage. Numerous events are held during summer months weekends. Do not miss the historic towns of Levoca and Spisska Sobota on the way to the castle.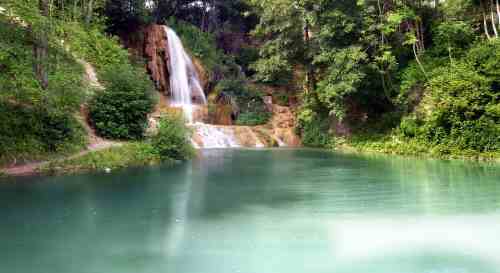 And many many more….
Cutkovska dolina (20 km, near Ruzomberok) is a great location for kids; Or go for 1 hour family rafting from Horna Lehota on traditional wooden rafts on a calm river with lovely views and finish under the Orava castle; visit one of the several natural hot springs in our surroundings (Kalameny 6 km, Liptovsky Jan 18 km); consider taking the lifts towards Chopok (35 km) and explore the top of the Low Tatras; or horseriding, free fall simulator, hiking, town visit (Banska Bystrica, Poprad, Kremnica)….and so on. Ask our park manager!
In a range of less than 50 km 's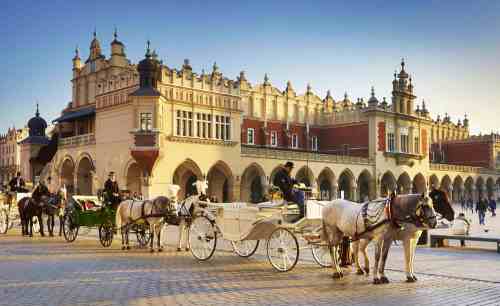 City of Krakow and museum Auschwitz–Birkenau
Visit the beautiful city center of Krakow or descend into the stunning underground salt mine Wieliczka. Combine your visit with the very impressing museum of concentration camp Auschwitz-Birkenau. Too much? Now you're so close, plan some extra days on your way back home for these must see's.
ADDRESS
Vlašky
03213
Slovakia